A Book of Christmas Cheer Kit
$

49.95 Sold Out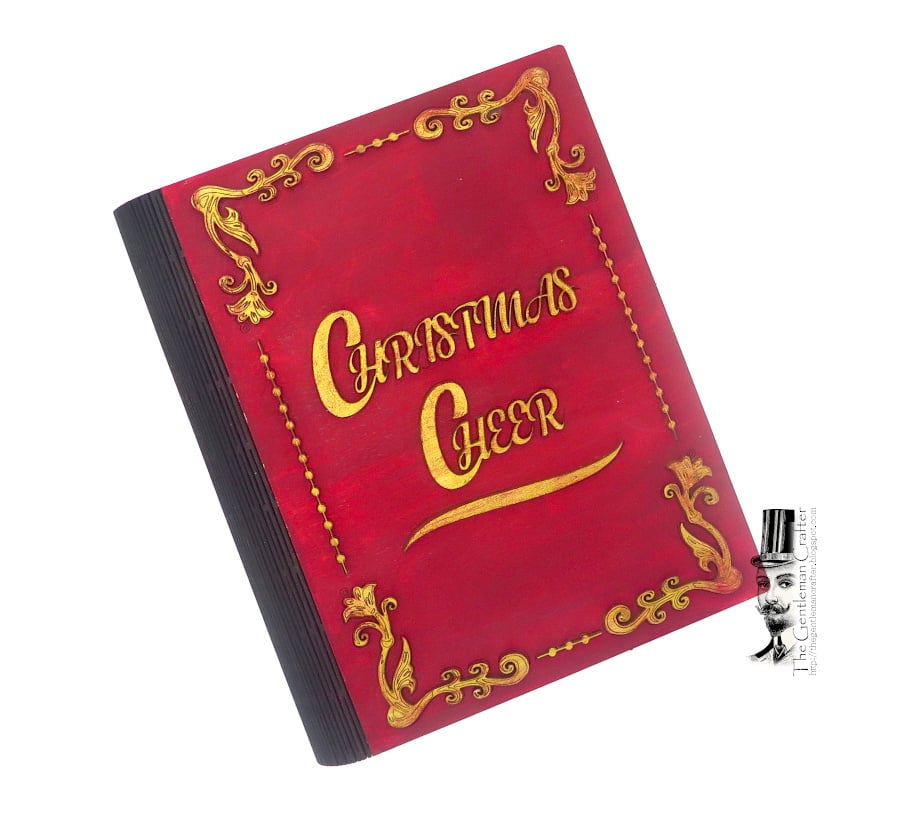 You are purchasing the kit to make the Christmas Cheer Book.
Pictures are for inspiration only.
Dimensions: 7-inches Wide, 8-1/2-inches Long, 2-inches Thick
As everyone liked the Halloween Spell Book, I decided to make a Christmas version. I call it, A Book of Christmas Cheer. Again, I love how it so magical inside when you flip open the cover. A mantle draped with iconic Christmas goodies. The kit includes optional things to place on your mantle and wall such as the plates, a pair of nutcrackers a mantle clock, a frame to make into either a mirror or to cut a cool picture out and hang centered above the mantle, stockings, andirons for the fire, a couple of packages and some Christmas mice. Use them or use the goodies you have in your stash or other found objects to decorate. I provide the blank kit and you use your imagination, paint, papers or any other goodies to make a dreamlike book of Christmas Cheer.
I have included a set of micro mini LED lights with the small battery pack that has it's specially designed storage area. These lights can be used to decorate the mantle and light the fire in the fireplace.
The book is cut from wood and has a "Living Hinge" on the spine to perfectly open and close the book. The cover is also engraved for easy placement of brackets, corners and word cut outs. Again, FUN project!
Y'all I'm so proud of this project. I hope that you will agree. It really is a great project.
Kit Contents:
Wood Living Hinge Book Cover
Wood Mantle
Wood mini kits to help decorate the mantle
LED Micro Light set with Battery
Glue
Tutorial to be emailed to you when kit ships.
Share