Beth's Piano - Graphic 45's Little Women
$

80.00 Sold Out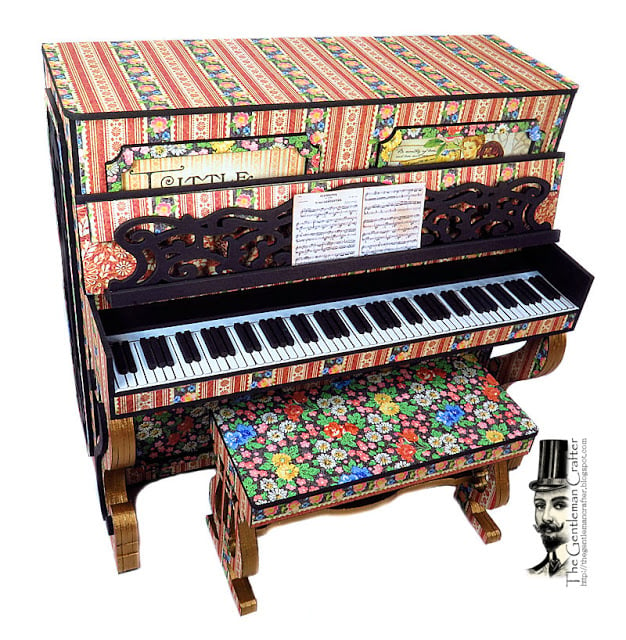 You are purchasing the kit to make Beth's Piano.
Please Note: You are preordering the kit for Beth's Piano. The paper was ordered this morning (3-22-18) and as soon as it arrives I will ship these kits out.
Size: 9 x 4-3/4 x 8-inches
Inspiration for Beth's Piano came from the beautiful pages of Graphic 45's The Little Women Collection. When I looked through the collection I immediately thought of Beth receiving a beautiful gift from Old Mr. Lawrence....The Piano. My version of this piano has a lid that opens at the top to an mini album. The piano front when opens reveals a decorative sheet music holder. The piano bench fits perfectly under the piano and also has a lid to hold secret memorabilia.
Kit Contents:
All Chipboard Pieces laser cut to fit for Piano and Album
Extra 12 x 12 sheets of the collection
All patterned papers cut to fit from above pack
Small Bottle of Glossy Accents
Black Cardstock for Album
Assorted Magnets for Lid
Tutorial to be emailed to you when kit ships
Share