Christmas Cuckoo Clock with Chime
$

79.95 Sold Out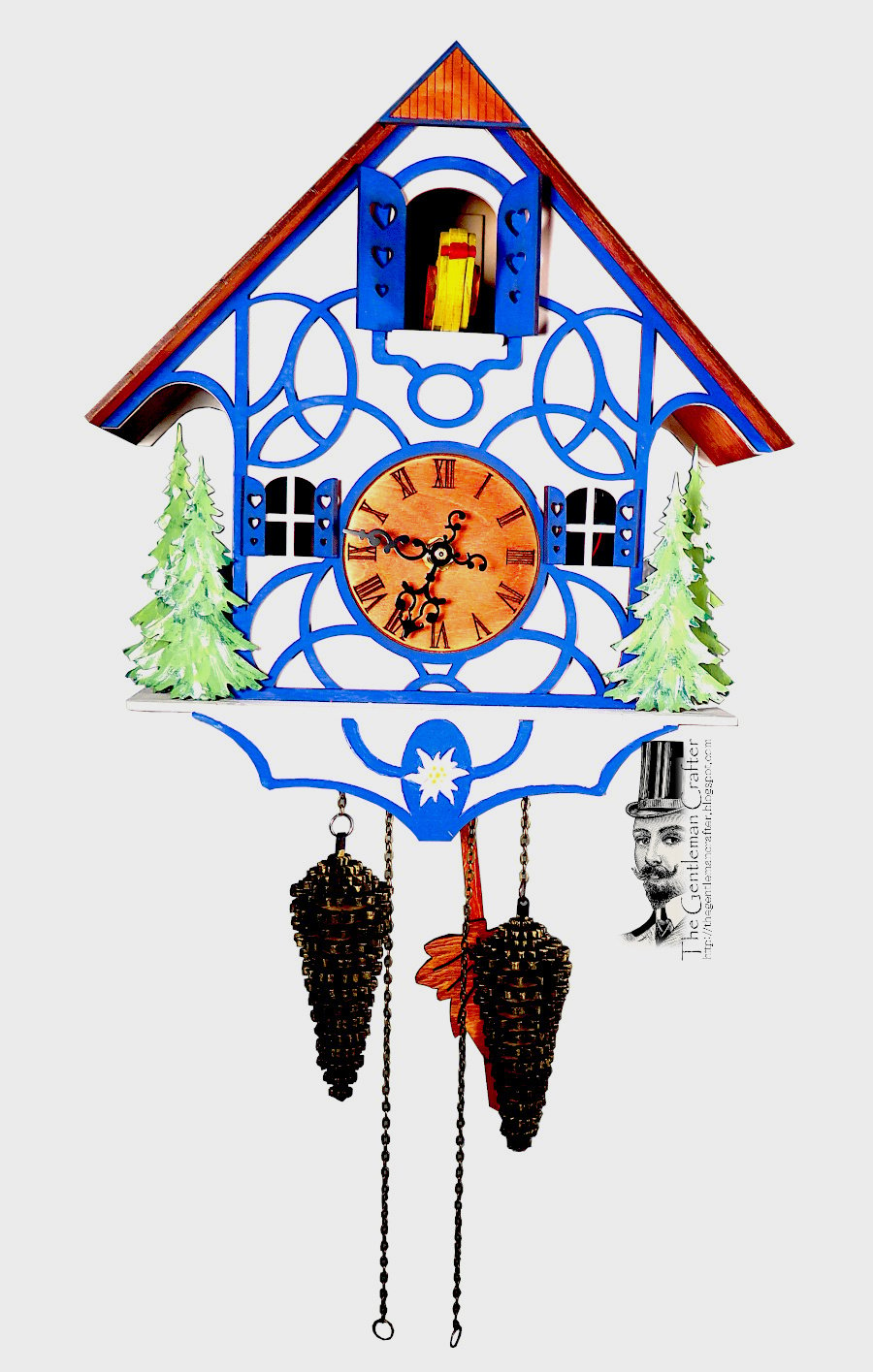 You are purchasing the kit to make the Christmas Cuckoo Clock with Chime.
Dimensions: From roof to bottom of clock excluding the pendulum, chains and pinecones is 12-inches tall. Side to side is 10-inches.
Please Note: The clock shown in the picture is painted for inspirational purposes. Your clock kit will be unpainted and ready to assemble.
I'm a fan off cuckoo clocks! Well, I'm a lover of any clock. But, I love the old world look and charm of a cuckoo clock. Now, this clock does not have a cuckoo that goes in and out and cuckoo's. The bird is just for looks. However, this version comes with a digital chiming mechanism that's easy to install as well as the quartz clock movement and pendulum. The chime has four different chime tune settings. Add your own paint to it and make it your colors. You will get the cut outs shown in the picture that I painted blue, shutters, cuckoo bird kit, trees, pinecone kit, pendulum, chain, jump rings, and eye screws. It has a reinforced hanging hole cut from the back to easily hang once assembled.
This cuckoo clock may look a bit overwhelming to do as a project, but folks it's not hard to put together. Again, it's like a box. It has a front, back, sides, bottom and two roof pieces you simply stick together with your glue.
Cut from Baltic Birch Plywood. Batteries not included. Takes (3) Double AA Batteries.
Kit Contents:
All wood pieces cut to fit
Clock Mechanism
Chime Mechanism
Pendulum
Chain
Eye Screws
Jump Rings
A Tutorial will be emailed to you when your kit ships.
Share