Double Hot Air Balloon
$

20.00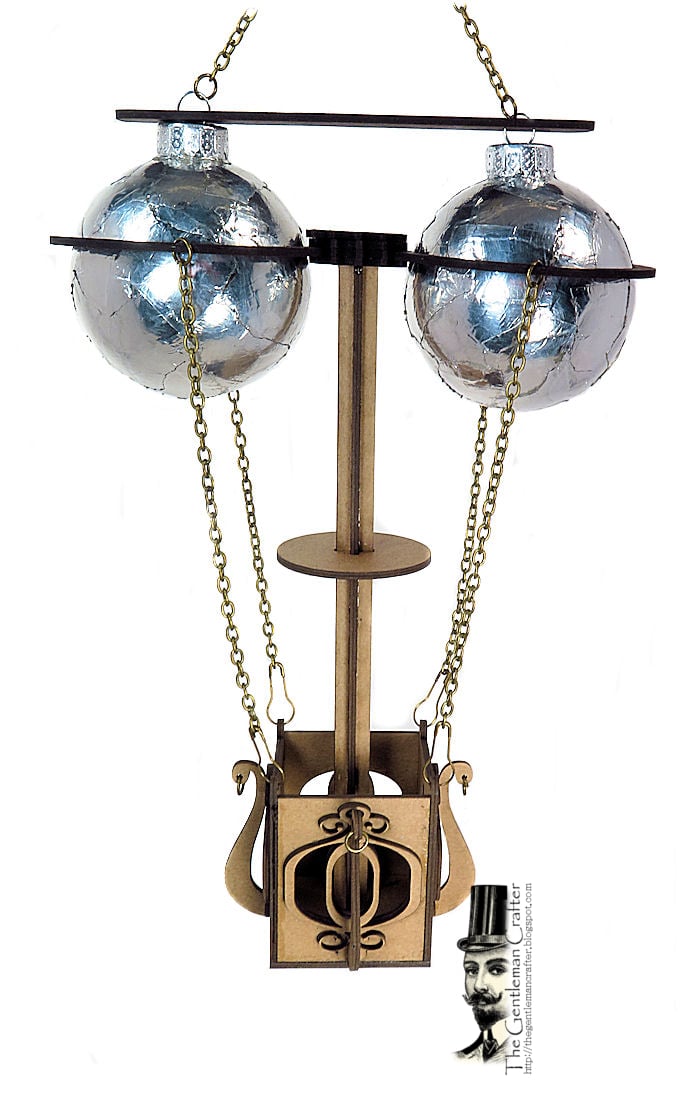 You are Purchasing the kit to make The Double Hot Air Balloon Kit.
Please Note: This kit does not contain the glass ball ornaments shown in the picture. These ornaments are always at my Hobby Lobby or Michaels all year. If you have problems finding them, please copy and paste the follow the link below into your browser. I used the 2-5/8-inch Ornament for this project. You might also try Amazon.
https://www.hobbylobby.com/Crafts-Hobbies/Glass-Crafting/Glass-Containers/Glass-Ball-Ornaments---4%22/p/29022
Dimensions: Basket and Mast- 9-inches Basket with hot air balloon- 12-1/2-inches hanging.
This is a different take on a hot air ballon. It has two balloons propelling it through the air. It is so cool! Swan like sides and decorative sides complete this kit. These Balloons are so cool hanging in a group. So easy and fun to make. Paint or cover with your paints or papers.
Kit Includes:
All Chipboard Pieces cut to fit
Chain
Garment Pins
Jump Rings
Small Bottle of Glossy Accents
Tutorial to be emailed to you when kit ships.
Share