Halloween Spell Book Kit/No Glue
$

46.95 Sold Out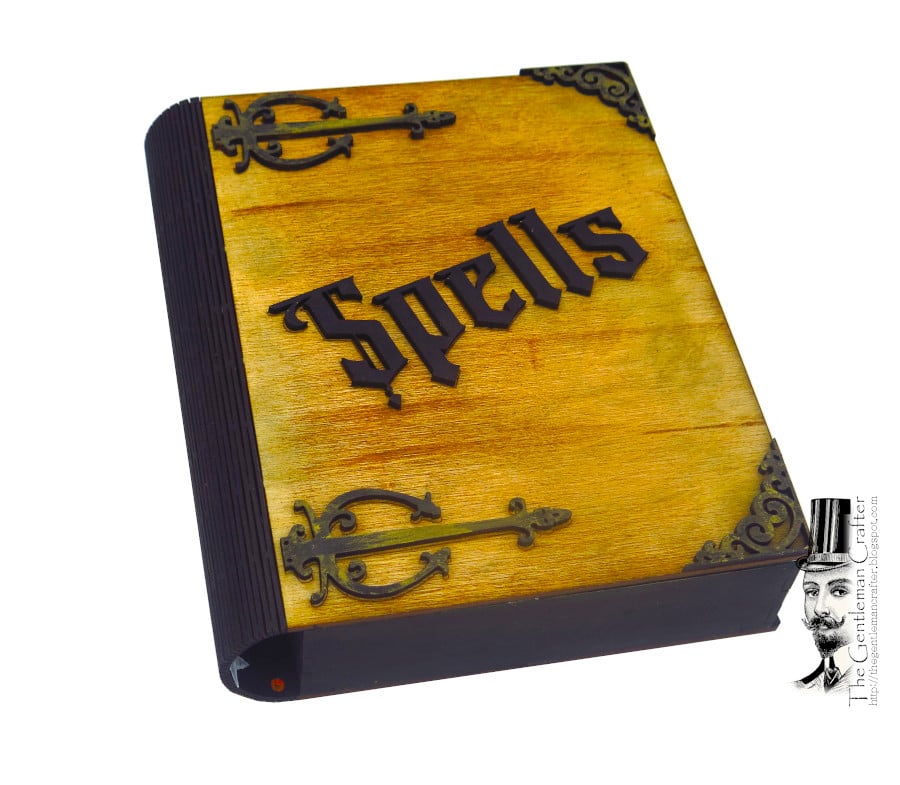 You are purchasing the kit to make the Halloween Spell Book.
Pictures are for inspiration only.
Dimensions: 7-inches Wide, 8-1/2-inches Long, 2-inches Thick
Y'all I'm so proud of this project. I hope that you will agree. It really is a great project.
Pull this compact book out of the bookshelf, flip the light switch on and instantly have a NOT TOO SCARY Halloween decoration. In this kit you will make the project, paint it or paper it and then add your own MAGIC to the cabinet shelves. You will receive the cut out of the witch which I engraved to help you, "stay within the lines" and the black cat you may be able to see sitting on the shelf. The book is cut from wood and has a "Living Hinge" on the spine to perfectly open and close the book. The cover is also engraved for easy placement of brackets, corners and "SPELLS" cut outs. Easily trace and cut a new cover from patterned paper to get a different look without SPELLS if you wish. Again, FUN project!
Kit Contents:
Wood Living Hinge Book Cover
Wood Cabinet Pieces
Witch and Cat Cut Out
LED Micro Light set with Battery
Glue
Tutorial to be emailed to you when kit ships.
Share