Halloween Victorian Peepshow- No Paper Kit
$

21.95 Sold Out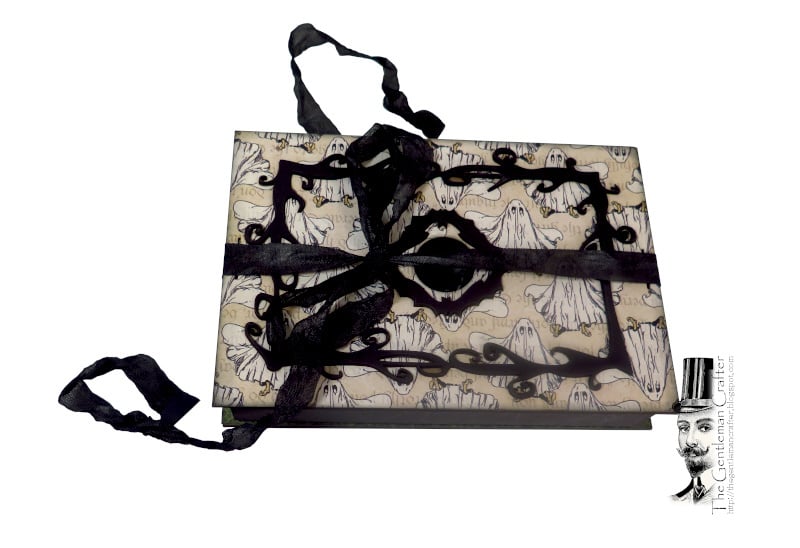 You are purchasing the kit to make the Halloween Victorian Peepshow. No decorative paper included
Please note the pictures are for inspirational purposes only.
Dimensions: 5 x 1x 7-1/4
"Paper peepshows had their heyday in the mid 19th century, at a time when optical devices were all the rage. The trend began in Austria and Germany, and quickly spread to France and England. Often produced cheaply, they would be sold as souvenirs at popular travel destinations or as substitutes to experiencing the real thing. For the viewer today, they are playful and interactive time-travelling devices which highlight the kinds of attractions that thrilled people at the time." -Victoria and Albert Museum Online
The Peepshow I designed is Halloween themed. A simple box to create and cover with your own paper then add the ribbon to close. I've designed and cut the pages inside for you from heavy 85 pound black cardstock. Next add the pages by cutting (cardstock included) for accordion pleats and attach to the pages.
You simply open the box, accordion it out and look through the peep hole on the front of the box and view the spooky scene...A great Halloween treat for a friend or excellent compact Halloween decoration.
Kit Includes:
Chipboard cut to fit
Black Chipbaord Border Decoration and Peep Hole
Black Cardstock "Scene" pages
Black Cardstock
Tutorial that will be emailed to you
Share