Holiday Train Advent Calendar Kit
$

85.00 Sold Out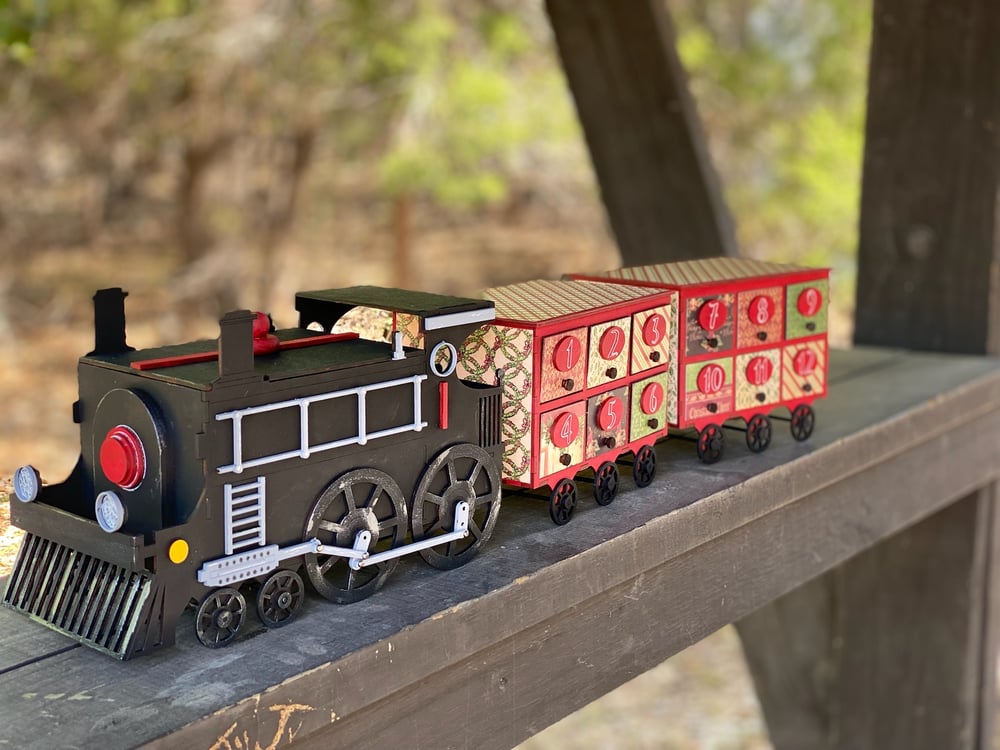 You are purchasing the kit to make the Holiday Train Advent Calendar.
Please Note that the pictures shown are for inspiration purposes only. It's how I chose to finished off my kit. The kit comes unassembled and unpainted.
Size is approximately:
Engine is 5-1/4-inches Wide, 13-inches Long, 8-inches Tall
The Cars are 5-1/4-inches Wide, 8-3/4-inches Long, 6-1/4-inches Tall
This traveling holiday train has 24 drawers for treats! AND a larger compartment in the engine to either place a 25th gift or it's a great place for incoming Christmas Cards! There are 12 drawers per car. 6 on each side. Again, pull the knob on the top of the engine for another place to add something extra.
Cut from Baltic Birch Plywood. Easy to assemble! Use your own paint and paper to decorate your train.
Kits Contents:
All wood pieces are cut and ready to assemble.
Wood numbers plaques and door fronts
Heavyweight paper drawers
Brads
Knob
Glue
Tutorial full of pictures and steps to be emailed to you when kit ships.
Ships Priority Mail when Ready
Share