Key To My Heart Carriage with Paper
$

17.95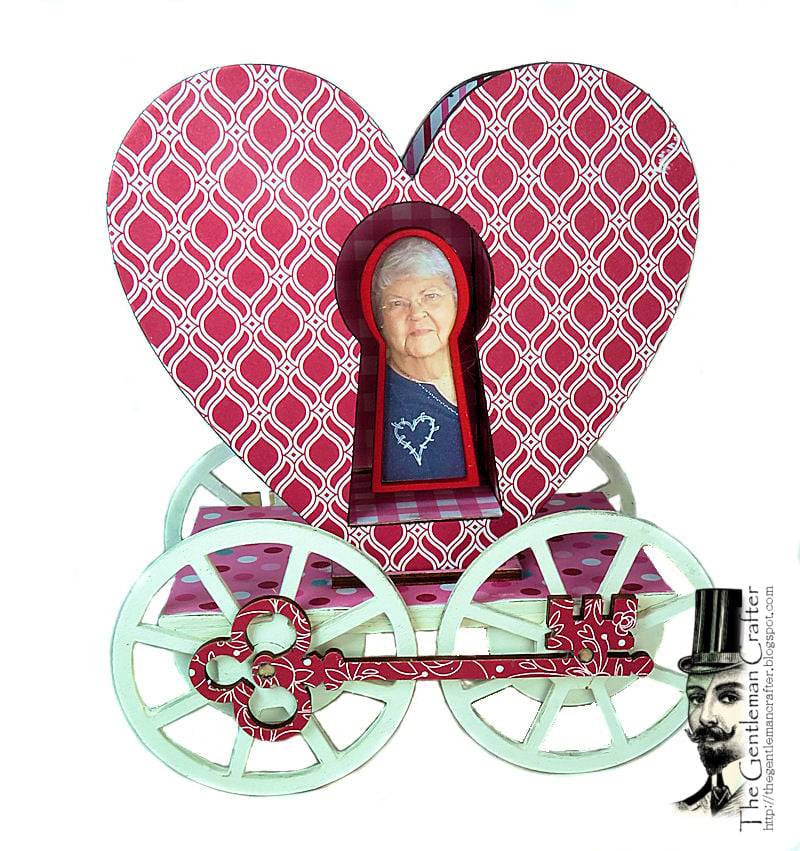 You are purchasing the kit to make Key to my Heart Carriage.
Your tutorial will be emailed to you when your order ships.
Dimensions: 5-1/2 x 6-3/4-inches Opening: 1-1/4 x 3-inches
The Key To My Heart Carriage is cut from wood and is soooo easy to assemble. You simply add your own white glue to the pegs and insert the pegs into the slots. Cover with the carriage with the precut paper and add a little paint to the tires and Voila! You got it! Please note: I added a picture of my Mom to the interior, you can decorate or embellish the interior of the carriage as you like.
Add to other carriage pieces to form a train.
Kit Includes:
All Wood Pieces Cut to fit
Authentique's "Sweetheart" Papers Cut To Fit
Dowels
Tutorial to be emailed when order ships
A note about the emailed tutorial: When a tutorial is sent to your email either by instant download or by me emailing you the tutorial, it is sent from The Gentleman Crafter. Many times since the email is seen as coming from a business, it will send it to your spam, junk or under your promotions tab. If you would kindly check there first. If you cannot find it, please fell free to email me and I will resend it to you from my personal email. Thanks so much!
Share