Kim's Tini Mini
$

5.95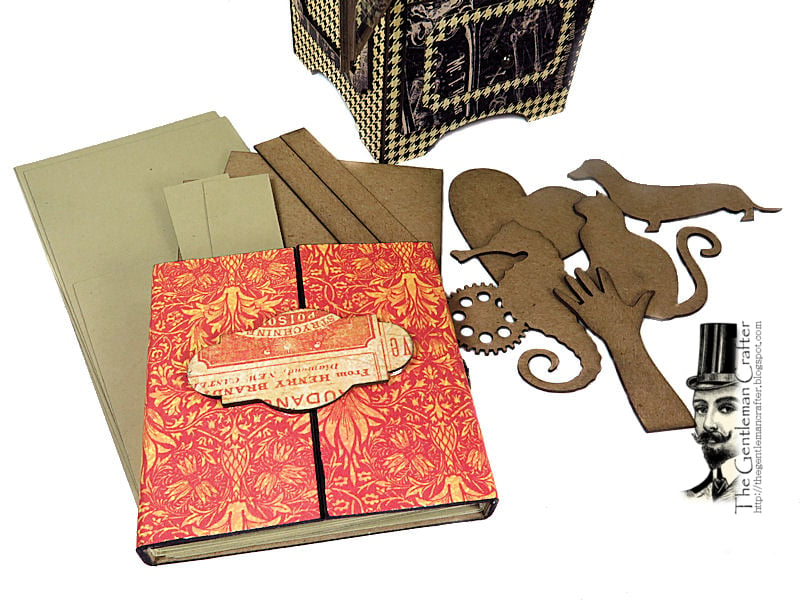 You are purchasing the kit to make the Tini Mini
Please note: I will not be able to cut or ship these until next week... which is the week of February 19th.
Dimensions: 3-1/2 x 1/2 x 3-1/2-inches
My friend Kim requested a Tini Mini that was small, easy to finish quickly and that could be put in the mail and posted to a friend. This is what I came up with. The mini is easy to create by adding the (4) structure strips (included) to the side spines and then scoring the pages and adhering into the book. The book has (10pages so 20 sides) 3-1/4-inch square pages five pages on each side of the (2) side spines. The mini is perfect for the 2 x 3 pictures from Polaroid Zip or the HP Sprocket mini printers! Just add a scrap piece of patterned paper to the book and fill with your own pictures or journaling thoughts.
The kits does not include any patterned paper. The kit includes:
Precut Chipboard Covers and Spines
(4) Structure Strips for Hinges
(10) Precut Heavy Kraft Cardstock Pages
(1) Medallion and Magnet sets for closure
Quick Instruction sheet to make the book emailed to you when kit ships.
For the front medallion closure, please leave a comment in the Paypal notes when purchasing if you would prefer the Dachshund, Cat, Seahorse, Heart, Hand or Frame (shown in picture on finished book.) If no front medallion is chosen it will automatically be shipped with framed medallion shown in picture.
Share