Kim's Tini Mini Cabinet- Empty
$

45.00 Sold Out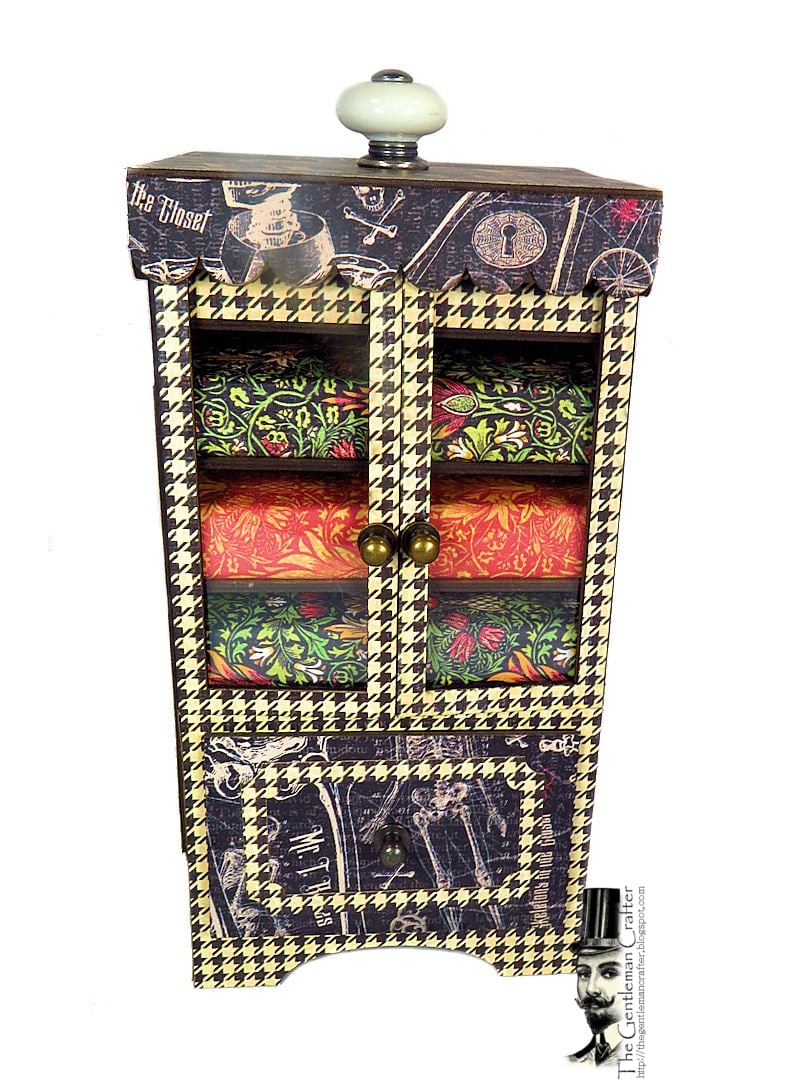 You are purchasing Kim's Tini Mini Cabinet that holds the Tini Mini Albums.
Please note: I will not be able to cut or ship these until next week... which is the week of February 19th.
Dimensions: 3-3/4 x 3-3/4 x 7-1/2-inches
I designed this little cabinet to hold (3) of Kim's Tini Mini's. Y'all...If I can say this...I Honestly Love this little cabinet! It's so cute and takes up a Tini footprint on your desk or shelf. It's a totally smaller and a bit redesigned version of my Curious Cabinet project. The cabinet holds (3) of the Kim's Tini Mini's that you can purchase separately. Add the Tini albums to it at your leisure as I will always keep these in the shop. The cabinet has (2) doors that are held in place by the attached lid. Pull lid open and there is a secret compartment to hold your odds and ends. When the lid is pulled back it releases the (2) front doors which can be opened to reveal (3) shelves for your Tini Mini's. The kit does not come with paper, but will have SVG files for the trim and scalloped lid.
Kit Contents:
All chipboard cut to fit
(2) Hitchfasteners
(1) Knob (The knob shown is one of three you may receive. You may/maynot receive the one shown.)
(1) Piece of Acrylic for front doors
(1) Small Bottle of Glossy Accents
Share