Kitchen Hutch- With Paper Cut to Match
$

75.00 Sold Out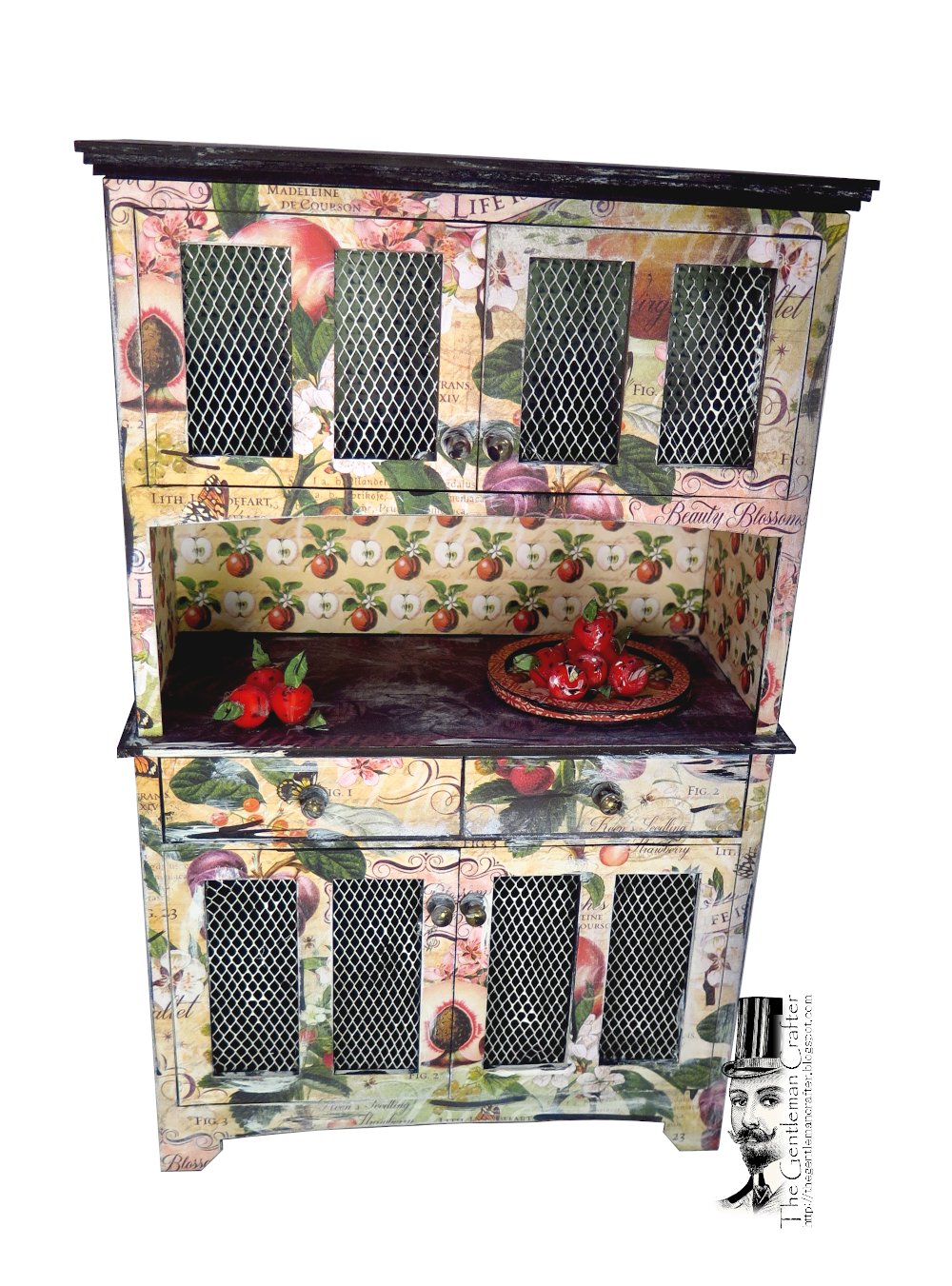 You are ordering the Kitchen Hutch Kit with the paper collection cut to fit.
Please note this kit does not include the screen that is shown on the upper and lower cabinets but can easily be found in your craft store as armature wire mesh. The kit does not come with the apples pictured. Please peruse your local craft store in the miniature/doll house supplies for all sorts of goodies.
Dimensions: 3-3/4 x 7-1/2 x 12-inches
Please also note this new paper collection ships by end of January and will be shipped as soon as paper arrives to me. Approximately first week in Feb.
Paper collection included in this kit is Graphic 45's Fruit and Flora Collection and is cut to fit as shown int he pictures. This cool kitchen hutch comes in 2X Heavy Kraft Chipboard. Easy straight cuts for cutting the paper collection. The hutch has two upper cabinets, two drawers and two lower cabinets that all open. A great piece to add your own spin to.
Kit Includes:
All Chipboard pieces cut to fit
All Papers cut to fit
Remainder of Graphic 45's Fruit and Flora Collection
(6) Hitch fasteners
Kraft Cardstock for hinges
(2) Sets of magnets
(1) Small Bottle of Glossy Accents
Tutorial to be sent when kit ships.
Share