Mini Marquetry Trinket Box Kit- Monogram
$

9.95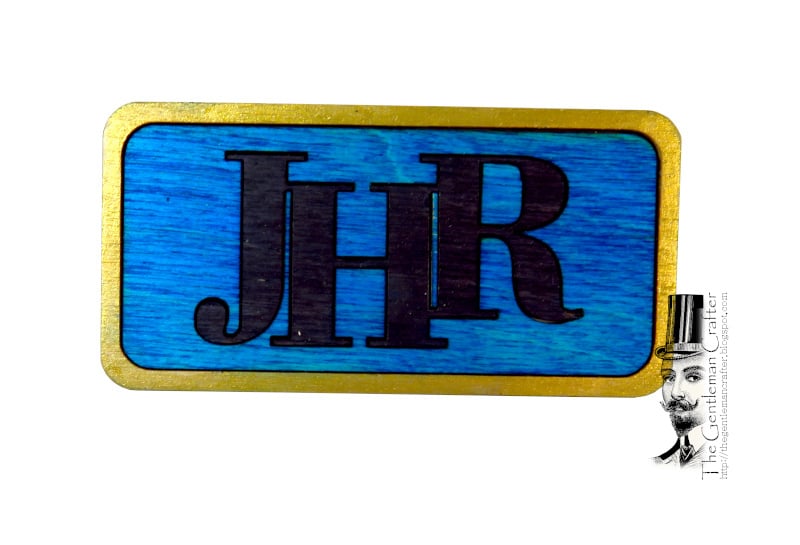 You are buying the kit to make the Mini Marquetry Trinket Box - Monogram.
Dimensions: 1-7/8 x 1-1/4 x 2-1/2-inches
MONOGRAM is in font shown. Please leave the three letters you would like to have in the comments section when you order. The letters will be FIRST name initial, LAST name initial in the center and MIDDLE name on the right. Please make sure you have this information correct when ordering.
Please note the picture shown is for inspirational purposes. You will need to paint, ink or stain these with your own goodies to make it perfectly yours.
Y'all these are fun, fun, fun to make! These kits are cut from wood. Simply make the box shell, choose to paint, stain or ink the top and side pieces. Next, glue the pieces to matching engraved areas on the lid and you are done! To finish mine off I waxed them with a furniture wax to give it a smooth and silky shine. What a wonderful gift or to place on a coffee table as a collection also a perfect little box to keep special trinkets in.
I have taped (blue painter tape) the back of these so they stay together in shipping as well as while you are constructing these. So much easier!
Kit Includes:
All wood pieces cut to fit perfectly
A tutorial to be emailed to you when kit ships
Share