Newly Added! 2020 Advent Calendar
$

49.95 Sold Out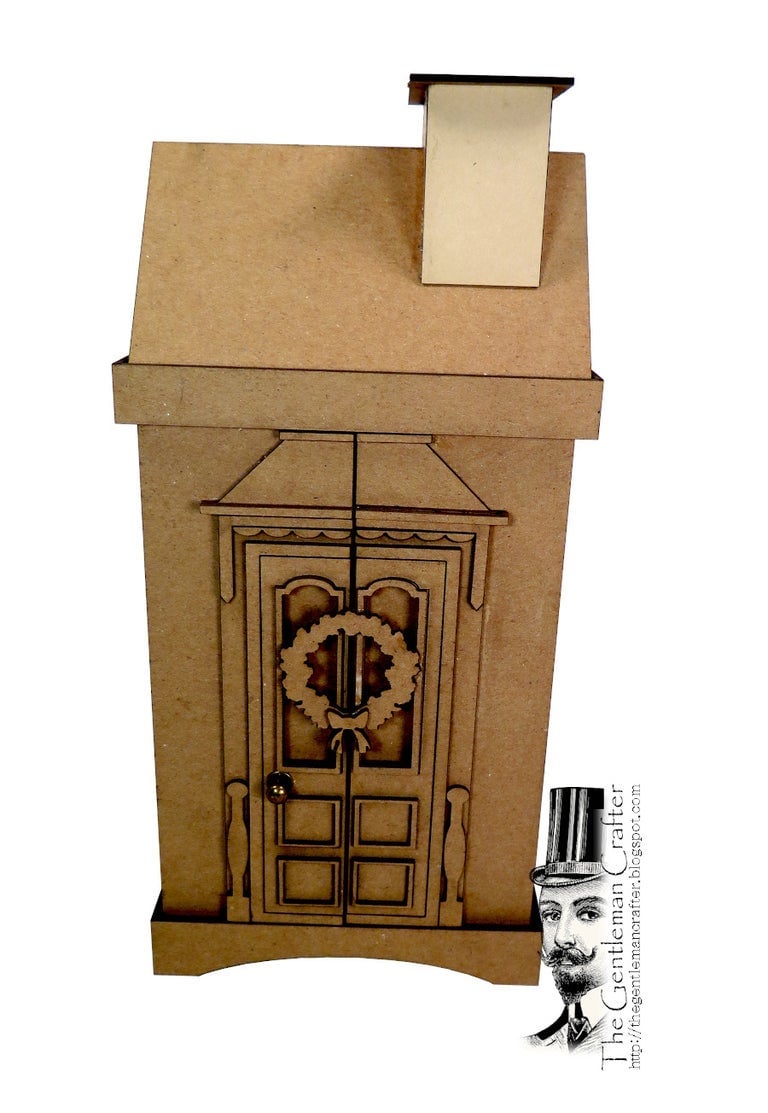 Please Note: I have had several people request this kit again. Here's your chance.
You are purchasing the chipboard kit to make the 2020 Holiday House Advent Calendar.
Dimensions: 6 x 4-1/2 x 12-1/2-inches
Treat Box Dimensions: Center Boxes- 1-3/4-inches Square
Left/Right Side Boxes-1-1/8 x 1-3/4 x 2-1/2-inches
This little house contains a lot of cool cubbies and one secret one! Pull off the roof, base and open the front door's two swing outs to reveal 24 little individual heavy paper boxes to hideaway daily treats to count down until the big day! Each heavy paper box is precut for you so it's EASY to fold into a box and assemble. There is a secret stash for a 25th day, if you choose, by folding back the hinged roof to expose an extra surprise. Add your own paper, paint, ink, etc. to finish off the house and make it your special annual heirloom advent.
Kit Includes:
All Chipboard Pieces Cut to Fit
(24) Boxes Precut from heavy Kraft Cardstock
(1) Hitch Fastener for Knob
(1) Small bottle of Glossy Accents
Kraft Cardstock for Hinges
Tutorial to be Emailed to you when kit ships
Share