The Absolue Obelisk
$

85.00 Sold Out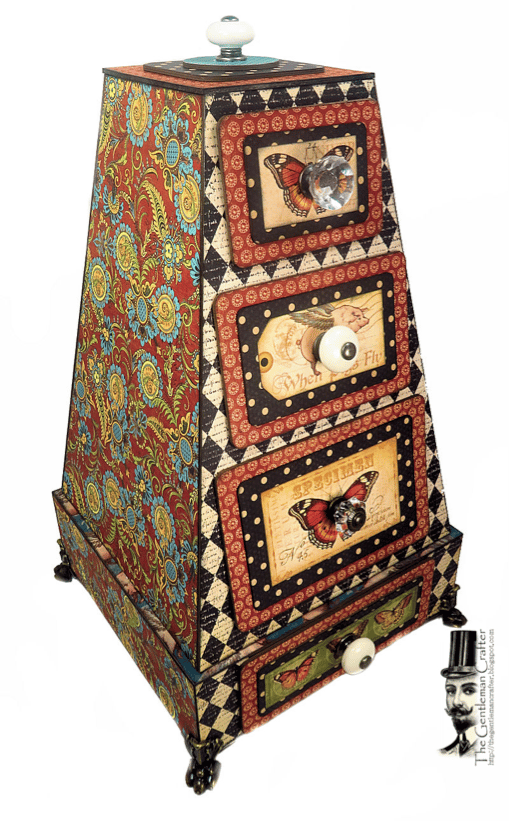 You are purchasing the kit to make The Absolute Obelisk. Please note this is a preorder. I will need to purchase the paper and may take over a week to receive.
The tutorial will be emailed to you when your kit ships.
Dimensions: 8-1/2 x 15-inches
This project will always be near and dear...This obelisk is a remake of one of the projects I created to try out for Graphic 45's Design Team years ago. We have had so much fun teaching this "new" obelisk project this Fall. It's really is easy to make believe it or not. All the classes we had we finished it from building to covering it with patterned paper in 4-1/2 to 5 hours. It would make a great holiday gift! Great for a jewelry box, for your embellisments stash, etc. It will hold tons of goodness with it's 4 drawers. I hope you give it a try!
Kit Includes:
All Precut 2X heavy Chipboard Pieces
Shaped pieces precut for you
Remainder (most of the pad) of Graphic 45 DCE Old Curiosity Shoppe
(5) Assorted Knobs
(1) Mini Bottle of Glossy Accents
(1) Set Graphic 45 Claw Feet
Tutorial to be emailed when kit ships
Share