The Case of the Dastardly Deeds Mystery Book KIt with paper
$

75.00 Sold Out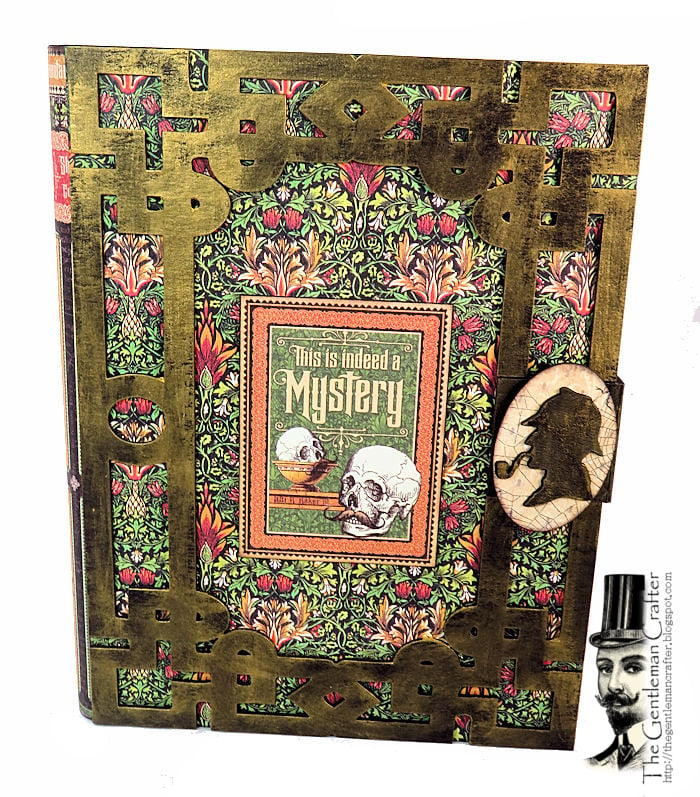 You are purchasing the kit to make The Case of the Dastardly Deeds Mystery Book.
Size: 8 x 10-inches
Please Note: The tutorial for this project will be emailed to you by me when the kit has been cut and shipped. This kit will ship out anywhere from 7 to 14 days.
I love this Book! This is a fun and interactive book that is an easy project to make! You are basically making four boxes with interactive lids and latches. The fifth box holds a precut jigsaw puzzle from the collection. If you are not into jigsaw puzzles, take it out and place something mysterious within. I want to tell you honestly, This book is a blast to pull apart and reveal each section and then put back together. I think you will really enjoy making this one. As a class we finished this project earlier than I thought and I can truly say we all enjoyed doing it..
Kit Includes:
All Chipboard Pieces Precut
All Top Box Paper Pieces Precut for you
The Remainder of the Graphic 45 12 x 12 pad (which is most of the pad)
(1) Hitch Fastener
(1) Small Bottle of Glossy Accents
(4) Thin Magnets
(2) Wood Rounds
(1) Tutorial that will be emailed to you when your kit ships
Share