The Haunted Manse
$

95.00 Sold Out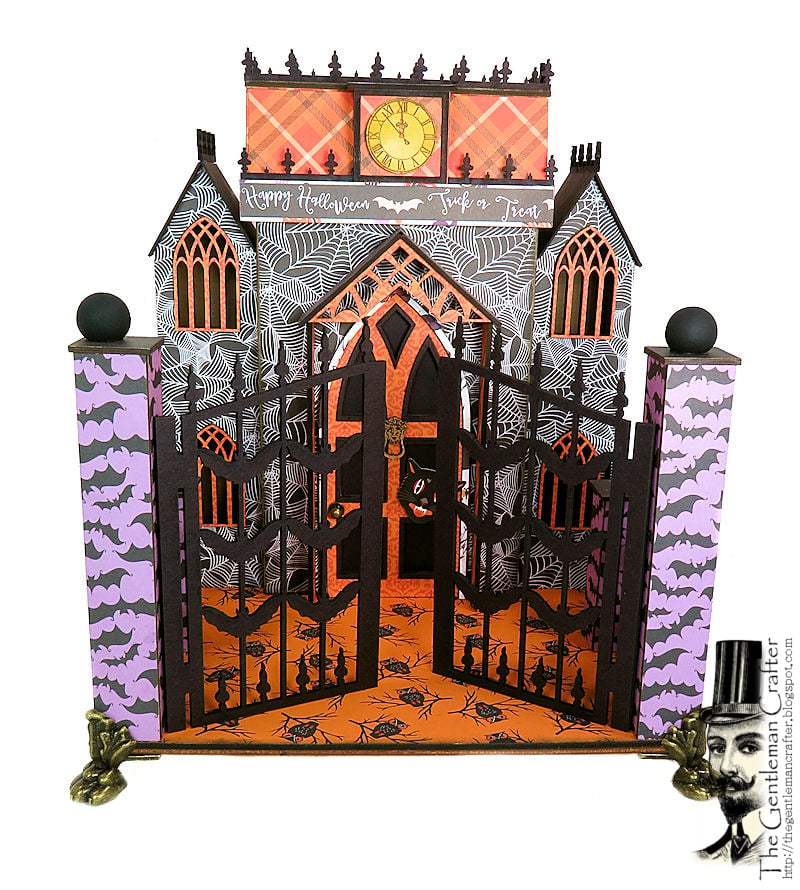 PLEASE NOTE: You are PREORDERING The Haunted Manse Kit. This kit will not ship out until the week of September 4th...
Dimensions: 8-1/2 x 9-1/2 x 11-3/4 high.
A fun and whimsical way to celebrate Halloween. The Haunted Manse is covered with Echo Park's Bewitched collection. Enter the scary cool Haunted Manse through the bat front gate and then pull the main house out between the two towers. Take off the roof and open the house and it has a nice mini to record your Halloween fun. The house sits on a chipboard plied with a 1/8-inch wood base so that the house over time will not sag in the middle.
The tutorial will be emailed to you when your kit ships.
The kit includes:
All Precut Chipboard Pieces
All Precut Papers to Fit (As this collection has 12 papers in it an is pretty much used up to make this project.)
(2) Magnet Sets
Wooden Engraved Clock
Graphic 45 Bronze Feet
(4) Wooden Balls (Finials)
Mini Bottle of Glossy Accents
Black Cardstock Bat Pages
Kraft Cardstock for Tags
A Tutorial that will be emailed to you when kit ships.
Share