The Original Putz House- 2015
$

15.95 Sold Out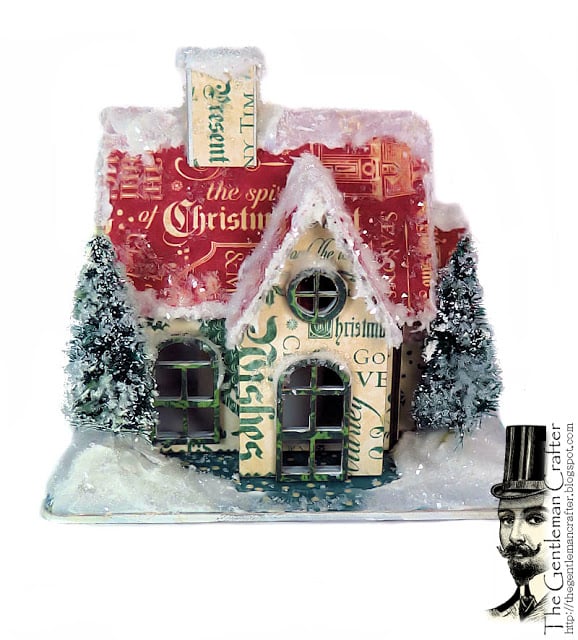 Please Note: The Picture shown is only for inspiration. You will receive the chipboard house only...Thank You...
Your tutorial will be emailed to you when your order ships.
I hope you will enjoy carrying on the tradition of making the second edition of the Putz houses this year. They are so much fun to make and a great gift or home decoration when using your own craft supplies to paint or cover with patterned paper.
These houses are small and don't take much to put together. The kit's pieces all come 2X heavy chipboard...some will be black chipboard and some will be Kraft chipboard. Just paint or cover with patterned paper, add some small pine trees and of course some glitter and snow...Last, add a battery operated tea light and let the magic begin.These kits are fun to put together and will look amazing in your house for the holidays...Or make a couple and give them as a present.
These are the small putz houses and range from 4-inches wide and no more than 6-inches tall.
Kit includes: Laser Cut Chipboard Putz House Pieces and Tutorial
Share