The Queen Jumping Jack Box Kit
$

30.00 Sold Out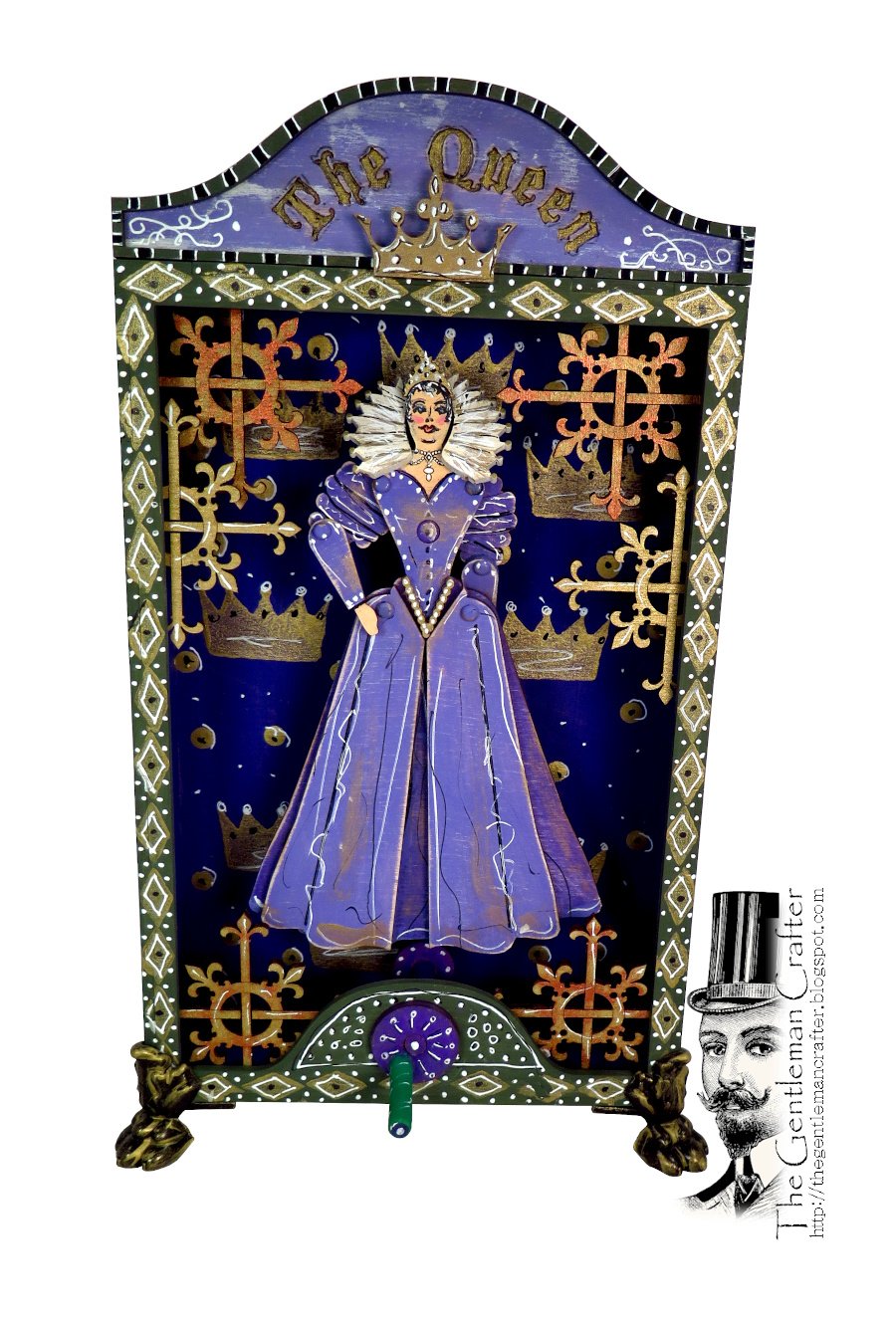 You are purchasing the wood kit to make The Queen Jumping Jack Box.
The photo shown is what I personally did with the kit and is just for inspiration purposes.
Dimensions: Top to Bottom 11-1/2-inches, 6-1/8-inches Wide, 1-3/4-inches Deep
These are fun little low tech toys cum art pieces when finished. Turn the crank at the front and the puppet inside moves. On The Queen Box the arms move up and down. So easy to make. Once built, add the fun with your own paint, paper, ink, powders, etc. to decorate the puppet, interior and exterior. It's a blast making your own art piece.
Included:
In the kit you will get just the wood cut outs for the box, the queen puppet, the engraved "The Queen" banner top, the cross embellishments for the inside corners, fishing line for movement, eye screws, brads and dowels.
Not Included:
Glue...You can use plain white glue or if you are wanting it to dry like zippy fast, I'm a new convert to Gorilla Super Glue! It's amazing! This can be purchased in so many places and is like $4.99 and lasts forever!
Metal Feet are not included.
Tutorial will be sent when order ships via Email.
Share