The Secret Pagoda - Chipboard Kit
$

40.00 Sold Out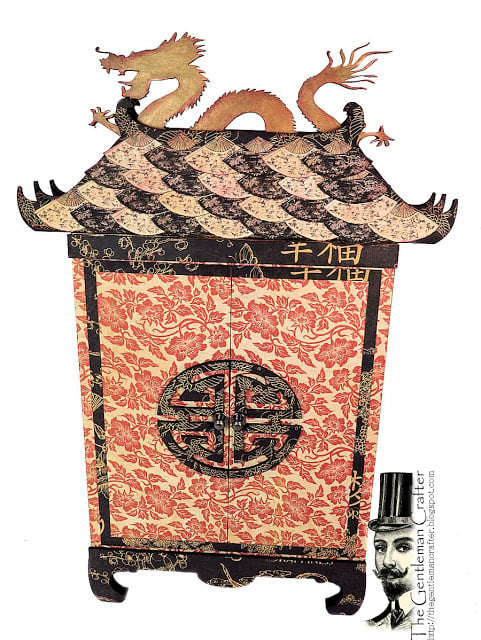 Please note the pictures shown are just for inspiration...
You are purchasing the chipboard only kit. This kit does not include the patterned paper. However, there are .svg files if you would like to cut the papers on a digital cutter. You will also have the chipboard pieces to also use a templates to help cut the paper.
The Kit INCLUDES ALL the hardware for the project.
I went back to my roots here and made another pagoda with this collection. The original pagoda (2012) was my mother's favorite project and if Mama Nell liked it...I hope you all would too. This time around it's functional. Slide back the shoji doors to find a segmented container. Open the box and there are a set of flip-flop memory books perfectly sized for those tiny printers that work off your phone and make fun little photos
Kit Includes:
All Chipboard Pieces Precut and ready to go
Small Bottle of Glossy Accents
Hitch Fasteners
Black Cardstock for the flip-flop books
Tutorial/SVG Files are online either on my website or Graphic 45's blog.
Share