The Terrific Terrarium Kit
$

14.95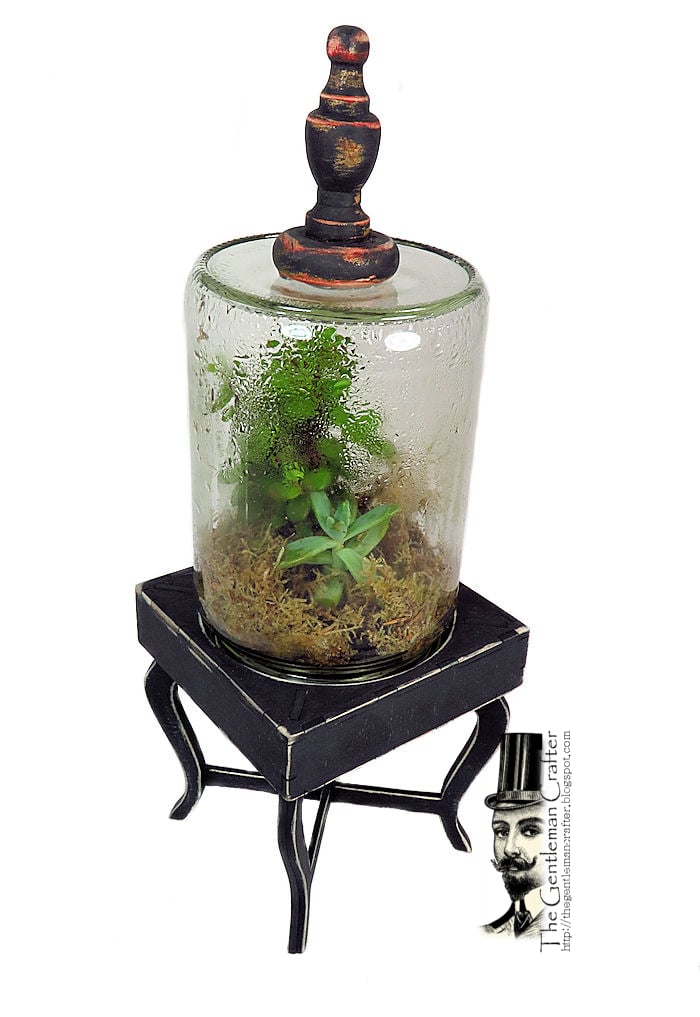 You are buying the kit to make the Terrific Terrarium. Jar and finial are not included.
Dimensions: 4 x 4-1/4-inches
This kit is made of wood and is totally easy to assemble. The kit is for the base ONLY. You add your own jar that you want to recycle. I used an old pickle jar. I also chose to decorate the top. For one I used a wooden finial from the wood section at the craft store and for the other I glued a shell, some moss and a few pebbles to the top. Of course you can leave it plain. You literally build the base in minutes with any white glue and then paint, stain or leave it in the wood color. I then added some succulents I had in the kitchen window, moss, and a rock I found in the yard and it was done. It is so much fun to watch the plants grow and to see the environment within.
For the white painted terrarium, I used one of the Tiny Tag Houses that you can also find in the shop. It really made it look like a house in the forest.
Have fun making the base and then get your imagination going and create a cool terrarium.
Things Needed:
White Glue
Craft Paint
Jar
Kit Includes:
Precut Wood Pieces for the perfect project
Tutorial to be sent when kit ships
Share