The Tipsy Trunk Advent Calendar Kit
$

69.95 Sold Out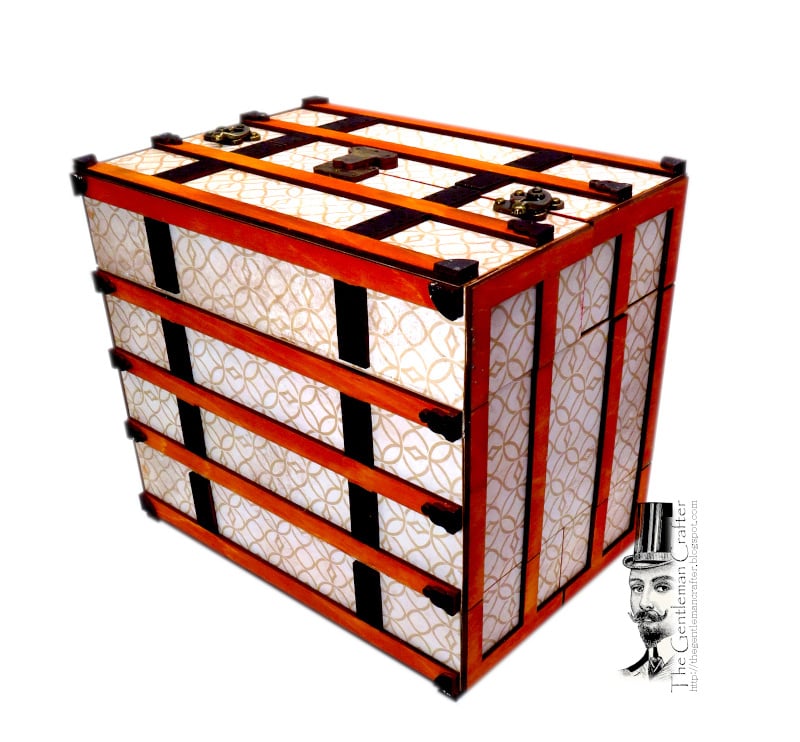 You are purchasing the kit to make The Tipsy Trunk Advent Calendar.
Please Note that the pictures shown are for inspiration purposes only. It's how I chose to finished off my kit. The kit comes unassembled and unpainted.
Size is approximately 10-1/2-inches Wide, 7-1/4-inches Deep and 9-1/4-inches Tall.
Talk about adding a little "spirit" to the holidays. Count down till the big day with 24 differently shaped slots to add 24 different...Or the same...small travel sized liquor bottles. You know the kind you get on a plane? HA! A fun way to celebrate the season. Double sided. It will have the same hinged doors and spaces on the opposite side.
Cut from Baltic Birch Plywood. Easy to assemble! Use your own paper to cover your Trunk.
Kits Contents:
All wood pieces are cut and ready to assemble, including all the sides and trim pieces.
Chipboard cut numbers and drawer fronts
Heavy weight paper drawers
(4) Metal Clasps
(8) Brads
Glue
Sticky Canvas for Hinges
Tutorial full of pictures and steps to be emailed to you when kit ships.
Share