The Tuscan Villa Kit with Instant Download Tutorial
$

75.00 Sold Out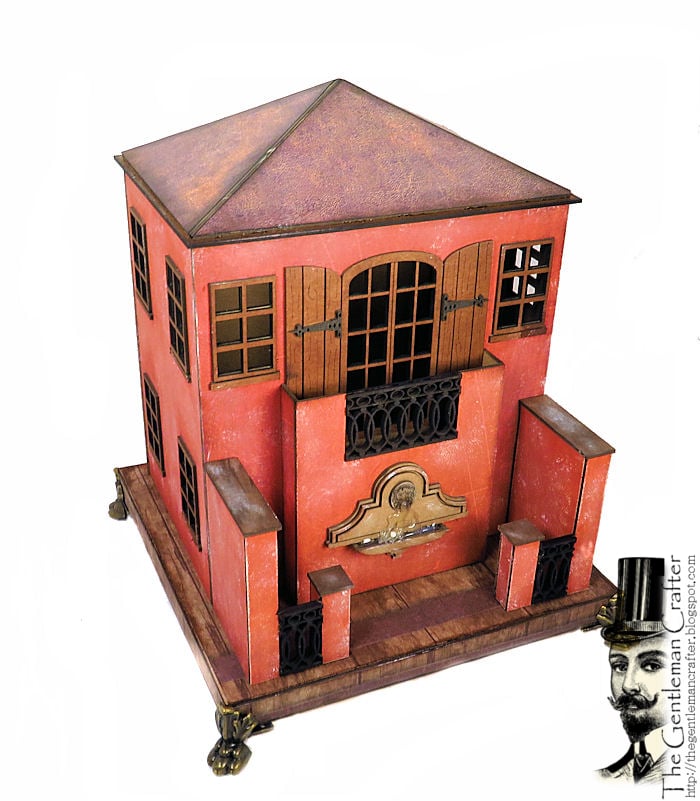 You are purchasing the Tuscan Villa Kit with paper.
Please note: I am awaiting paper for this project. Preorders taken.
Size: 8-1/4 x 8-5/8 x 10-inches (Off base)
As we continue to build our Village Collection, this month is a Tuscan Villa. The Italian Villa brings back memories of traveling to Tuscany and looking out over the rolling hills and seeing these villa's spotted over the landscape. Our villa's walls are baked by the sun and bedecked with lots of wooden windows to allow the breeze to waft through. Look out the second story balcony and hear a trickling lion fountain that can be found in the courtyard below…sure to cool you after a long day in the vineyard.
Kit Contents:
All Chipboard Pieces Cut to Fit
Paper Cut to Fit
Graphic 45 Metal Feet
(1) Small Bottle of Glossy Accents
Instant Download Tutorial
Instant Download Tutorial Information:
The tutorial is an Instant Download Tutorial. Once you have checked out, you will receive and email with the link attached. Please click on the link and "SAVE" to your computer. You will have (3) download attempts to save it to your computer. I'm sorry I do not have a storage option to keep your tutorial on a server for you to access anytime you like. It must be downloaded and saved to your computer. Of course, if you have problems with the download link, please email me and I will do what I can to email it to you.
Share