The Vintage Skippy Camper Tutorial-Instant Download
$

14.00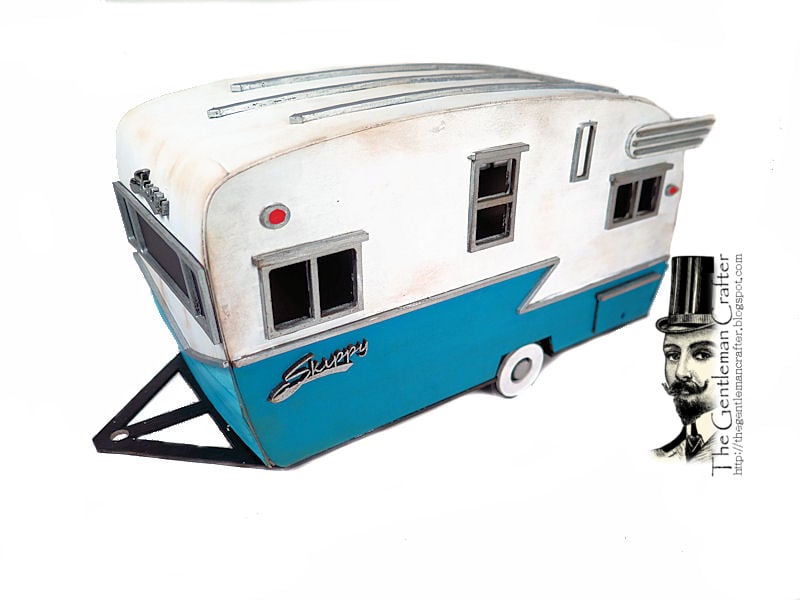 You are purchasing The Vintage Skippy Camper Tutorial
Dimensions: 5-1/2 x 9-1/4-inches
This is a ZIPPED file...Please make sure you have the ability to open a zipped file on your computer before purchasing. It is the only way I can put multiple files into one main file through my store software.
PLEASE NOTE: I have been asked that I make the tutorial available to folks who don't want to buy the chipboard kit as they like to do all the cutting themselves. My hesitation has always been that it may be too hard for someone to cut the shaped pieces. However, I am including in this tutorial the .SVG files to cut with your digital cutter…I would like to stress, I have no control over your cutter or software. Please keep this in mind…Thanks in advance!
If you are using the included .SVG files, cut the pieces out of light to medium weight chipboard. You will need to cut these same pieces up to 2 or 3 times to get the thickness of around point 85 weight (1/8-inch thickness) Heavy Chipboard that was used to make this. Once the pieces have been cut, apply glue or adhesive (If you have a 9-inch Xyron Creative Station this is awesome as it give edge to edge coverage.) to the pieces and align and stack them together forming a thicker piece. Next, take a brayer and roll over the stacked pieces forming a good solid piece.
The Vintage Skippy Camper is a cool retro looking camper ready for vacation memories with the included mini that pops into the back storage door. Looks great sitting on a shelf or table reminding us of the fun we had hiking, making smores, and seeing the sights!
The tutorial is an Instant Download Tutorial. Once you have checked out, you will receive and email with the file attached. Please click on the link and "SAVE" to your computer.
Share