Theater On Wheels Kit
$

45.00 Sold Out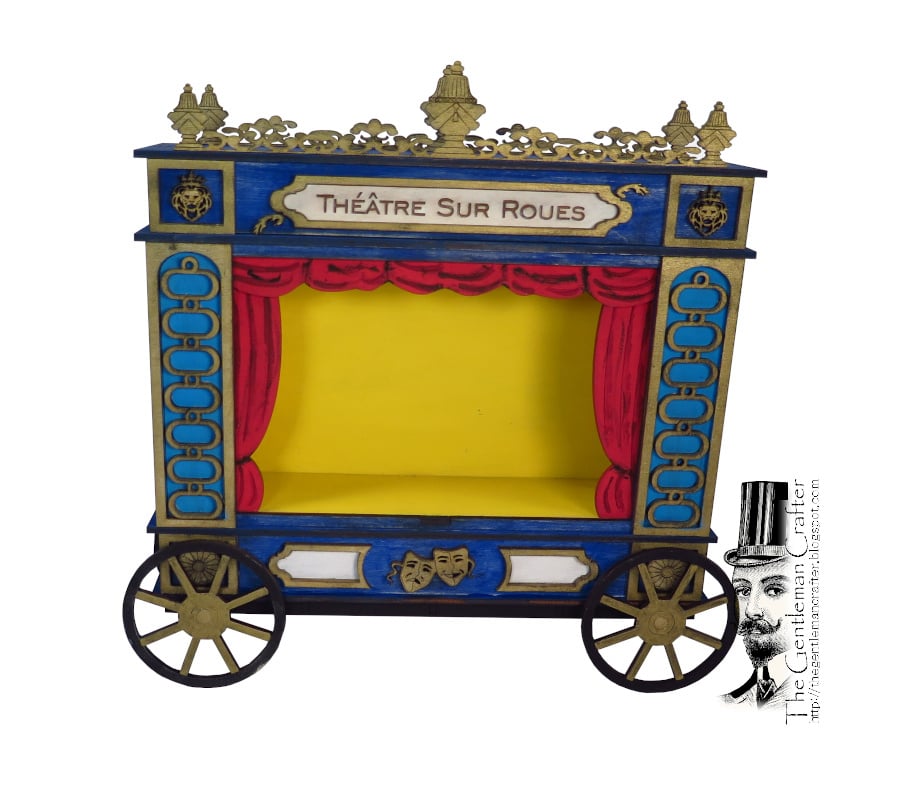 You are purchasing the wood kit to make The Theater On Wheels.
The photo shown is what I personally did with the kit and is just for inspiration purposes.
Dimensions: This is an estimate at the moment as I am out of the house. Further dimensions will be amended to this ASAP.
Top to Bottom 10-1/2-inches tall, 10-inches Wide, 2-inches Deep
I LOVE THIS ONE! I hope you do too! So easy to make and FUN! Once built, add the fun with your own paint, paper, ink, powders, etc. to decorate the theater interior and exterior. It's a blast making your own art piece.
Included:
All pieces cut and ready to assemble. Engraved areas on front of theater for help with matching embellishment pieces. Dowels, wheels and embellishments.
Not Included:
Glue...You can use plain white glue or if you are wanting it to dry like zippy fast, I'm a new convert to Gorilla Super Glue! It's amazing! This can be purchased in so many places and is like $4.99 and lasts forever!
Tutorial will be Emailed when order ships.
Share