Valentine Victorian - Thin House Mini
$

65.00 Sold Out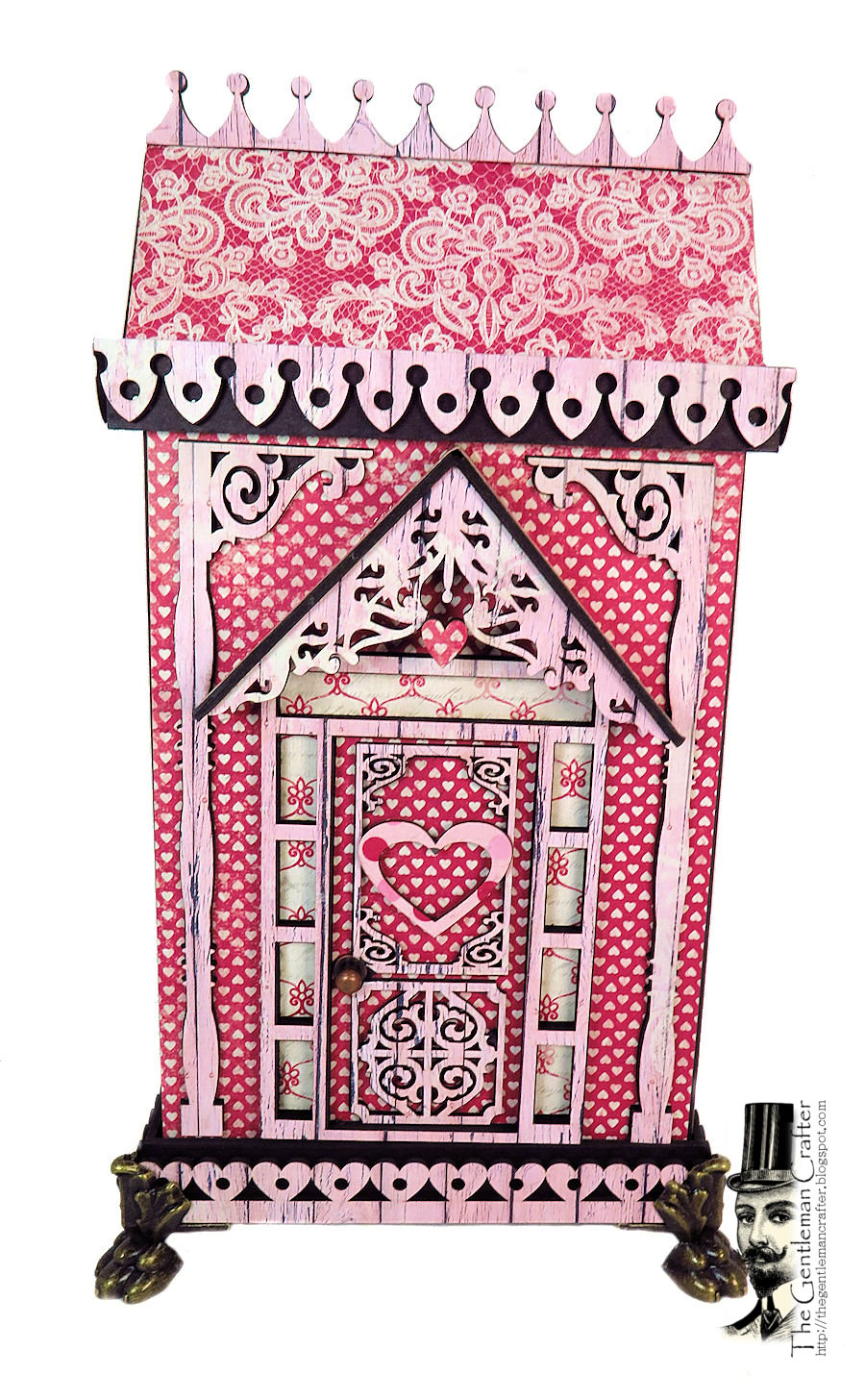 You are purchasing the kit to make the Valentine Victorian..
Dimensions 12-inches tall 6-inches wide. 2-3/8-inches deep. Main Box- 5-3/8 x 2-1/4 x 8-inches
The fourth in The Thin House Mini Collection, the Valentine Victorian is chock full of Gingerbread detail! Full of sweet setiment and a great decoration for your home. Easy to store and small enough to leave out and add to the collection. Remove the roof and the base to get to the main box compartment which holds a simple to make mini. Hope you like this new monthly series.
Please Note: I have used Authentique's Romance Collection. This collection has 24 sheets in it. I have used some of the pads sheets to cut the kit for you. However, unlike the last three collections, you will have twice as much paper than you did in the previous houses which is nice.
Kit includes:
All chipboard pieces cut to fit
All exterior patterned paper pieces precut
Remainder of Authentique's 12 x 12 Romance Collection Pad
2 sets of magnets
1 Hitch Fastener for door knob
All chipboard embellishments
Precut RED Cardstock Pages for mini
Graphic 45 Feet
Small Bottle of Glossy Accents
A tutorial to help you make the project that will be emailed to you when kit ships.
Share