Victorian House/Haunted House Kit
$

75.00 Sold Out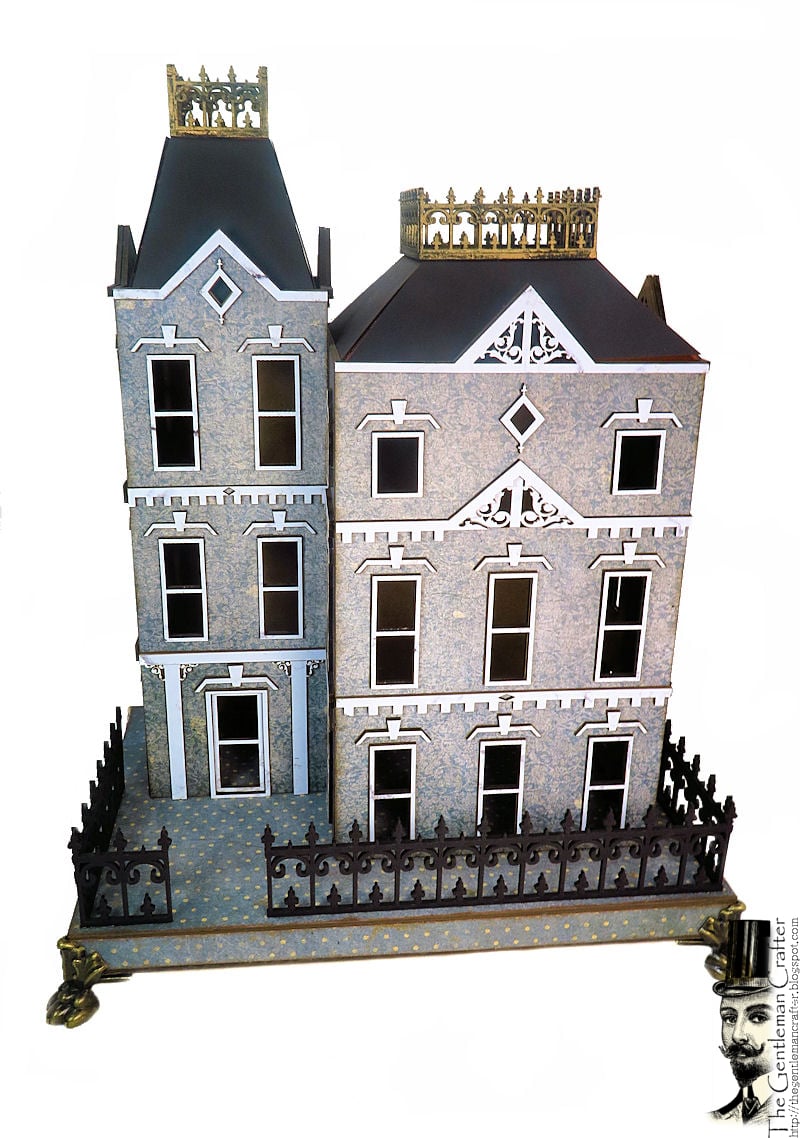 You are purchasing the kit to make the Victorian Haunted Manse.
Dimensions without Base: 9-1/2 x 12-inches
Tutorial will be sent via Email when Kit is Shipped.
This month I thought we would get a head start on Spooky October. We are continuing the Village Collection with what could be either a pretty Victorian House or a Gothic Haunted Manse. You get to decide by what roof paper you add...That one element makes such a big difference in the look...You will receive the black paper shown (which is basically balanced on the roof for the photo to show you...as I originally did it in the terra cotta paper.) or can use whatever paper you want for the roof...I hope you like it! I think it came out pretty cool and will display it as a part of my Halloween/Fall decorations and then pull off the black paper and add some wreaths to the windows and door for the holidays!
Kit Includes:
All Chipboard Pieces Cut to Fit
Chipboard Fence
Paper Cut to Fit
Small Bottle of Glossy Accents
Graphic 45 Claw Feet
Tutorial sent to you via EMAIL when Kit Ships
Share